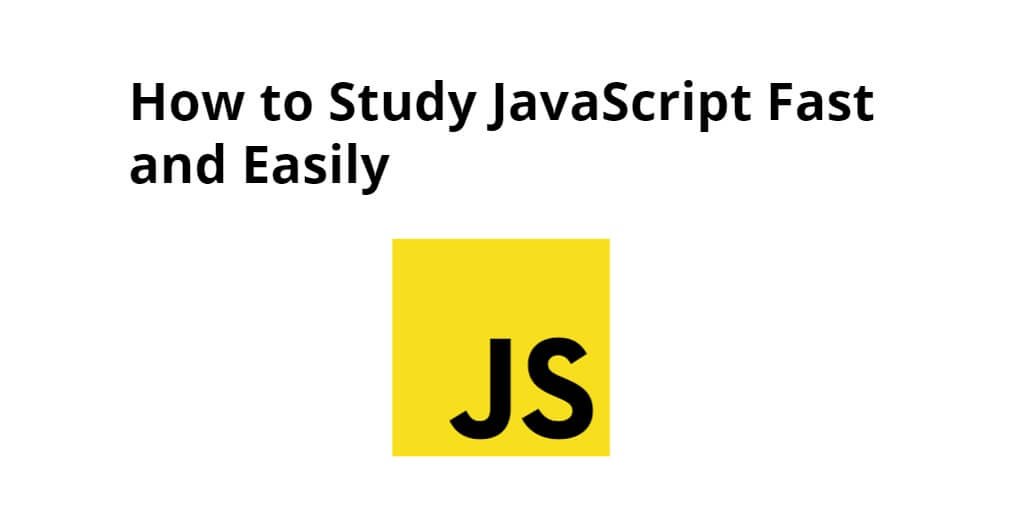 How to Study JavaScript Fast and Easily:
Nowadays, many youngsters choose technology as their future job. They intend to become programmers who write programs, work with security measures, and so on. Undoubtedly, every great specialist is expected to master several programming languages and JavaScript is one of them. It was created in 1995 in some 10 days. However, its importance is huge because the most popular browsers use it today to support their online functioning. Accordingly, all programmers should know this language perfectly.
Not all gifted programmers master JavaScript instantly. Some ought to spend heaps of precious time to know it properly. However, time means a lot in the universe of technology and you should adapt to changes and demands almost in a blink of an eye.
Joan Young is an academic writing expert who works for Advanced Writers has an important message for future programmers. "If you want to become a professional programmer, you must be fast and flexible to quickly react to any unexpected change. Moreover, you should master the basics extremely fast to be in demand in the market and earn as much as you want". We agree with the statement of Joan and propose this informative guide. It shows how to study JavaScript fast and easy.
Start with the Basics
Your first objective should be focused on the basics of this programming language. The most standard way is to buy a tutorial and read it attentively. However, online learning is more effective. You can try such online platforms like:
Udacity.
Coursera.
W3School.
Datacamp.
edX.
These are professional and trustworthy online learning platforms. They propose either affordable prices or completely free education. It's an amazing opportunity to master merely all programming tips without paying a lot. These and similar platforms offer clear examples, practical courses, great explanations.
You'll have the opportunity to work with the code using the method of error and trial. It's better to try different platforms to check their possibilities. Perhaps different approaches will tell you more than a single course. Besides, you should practice as frequently as possible to sharpen your technical skills and master the basics of the programming language.
At times, explanations aren't enough when you see them on the paper. Therefore, we recommend watching learning videos. YouTube contains materials devoted to merely all spheres. You'll definitely find instructions about how to fulfill any task in JavaScript step by step.
Take Good Notes
Another effective and important recommendation is to become an active notetaker. When you read tutorials or pass practical courses, develop a habit of taking smart notes. It's impossible to keep in memories everything you see or read. When it comes to programming and scriptwriting, this task becomes extremely complicated because all those codes and rules escape our memory.
Accurate note-taking will help to find the information you may forget. Obligatorily divide your notes into logical categories. It helps to understand your notes and find the answers very fast.
Don't Be Hasty!
If you've ever read The Lord of the Rings or seen the screenplay, you'll remember the words of Treebeard. They are short and simple: "Don't be hasty!" This phrase perfectly suits the learning of programming languages. Although you want to master the language fast, it won't be wise to get messed up with all kinds of tasks, codes, and frameworks. We recommend completing one topic at once.
For example, you may want to work with Frameworks. However, JavaScript is related to other programming languages and if you don't understand them, you won't be able to work with Frameworks properly. Make sure you know all the elements necessary to work with other programs, scripts, and codes. If you lack some information, make sure you learn it properly before you begin to work with more complex tasks.
Find a Mentor
It's always good to have a person who can supervise you. For example, all writers have editors who read their texts to identify mistakes, weak parts, inappropriate pieces, and so on. Use this approach too, and you'll avoid many potential mistakes.
If you lack experience, you may not even realize you're mistaken. An experienced mentor will spot your errors and will provide the necessary feedback. As you learn your drawbacks instantly, you'll become an expert in JavaScript much faster.
You can likewise join a community of programmers. Other people may have greater experience and will be able to give a good piece of advice. Check the most popular communities, groups, and forums devoted to programming regularly.
Initiate Your Own Projects
The smartest folks always try to create their own projects. Although they are commonly full of errors, it's the practice you'll need. Nobody will criticize you or deprive you of grades. Simply try to mimic the examples of tutorials and other programmers to check how good you are. Ask your mentor why something doesn't work and fix the problem.
Practice Regularly
Finally, you should practice as often as you can. This recommendation is well-known to all people regardless of their specialties. Nevertheless, it will be universal. No matter how strong your theoretical knowledge is, it may be quite different in practice. Therefore, learn and apply all your knowledge. Thus, you'll steadily improve all the technical skills you need to become a good specialist.
Memorize our recommendations and tips to master JavaScript as quickly as possible. Quite soon you'll become a specialist in this popular programming language.